Comfort Accessories First Choice offers all the comfort accessories for your HVAC System & More!
Looking for a Humidifier ? Thermostat ? Wi-Fi Enable Smart Thermostat ? Media Filter ? UV Air Purification Device ? Even Hot Water Recirculators and Tankless Hot Water Heaters
Contact us today for more information on how First Choice can increase your home's comfort level TrueSTEAM Humidification Systems
Honeywell's breakthrough TrueSTEAM Humidification System can ensure that your home and family are getting the right amount of moisture. Your home is a lot like your body. It needs to stay properly hydrated in order to maintain the health and comfort of those living in it. Air that is too dry can act like a giant sponge, soaking moisture up from everything that it touches in your home - your woodwork, wood floors and furnishings - not to mention symptoms of dry skin, chapped lips, dry nasal passages and static electricity. No doubt about it, dry air can take a toll on your family and your comfort.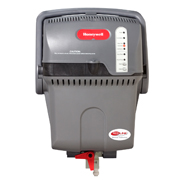 Key Features
Moisture on Demand - TrueSTEAM works by producing its own steam independent of equipment operation, so your home gets moisture when you need it most.
Eco-Friendly - TrueSTEAM is the most eco-friendly way to humidify your home, because it uses up to 70 percent less water while delivering more moisture than traditional whole-house humidifiers.
"True Steam" - While other humidifiers rely on moisture-filled pads that can take longer to humidify your house, TrueSTEAM delivers "true steam" - the cleanest form of humidification.
Reduced Heating Bills - In addition to keeping your home and family comfortable, TrueSTEAM can help reduce heating bills. Because humidified air feels warmer, you'll be able to turn your thermostat down for energy savings.
Out of Sight, Out of Mind - TrueSTEAM is installed out-of-sight by your heating and cooling professional into your home's central heating and cooling system. You can forget about having to fill clunky, portable units, because TrueSTEAM automatically fills itself.
Minimal Maintenance - Simply clean once a year with soap and water and the rest of the time it cleans itself automatically.
Back to Top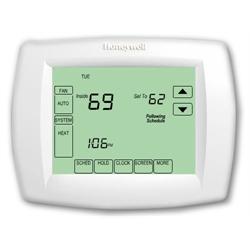 Take Control
As the world's leading manufacturer of thermostats, Honeywell cares about you and your comfort. Whether you are interested in Touch Screen or Standard, First Choice has the right thermostat for you.
Back to Top
Increased Control and Remote Access?
View a Day in the Life of an Ecobee Customer
Want to get a better idea of how ecobee products and solutions work? Sit back, relax and join us for a quick tour on how ecobee helps you save energy and money. Get the most out of your energy consumption - it's as easy as 1, 2, 3!
Already have an Ecobee?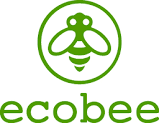 Back to Top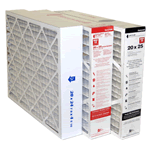 Media Filtration
Honeywell filters are up to 60 times more effective and efficient than typical one-inch fiberglass filters, and last up to six months. They are easy to install and come in a wide variety of sizes. Call First Choice to find out how you can have one installed in your home.
Back to Top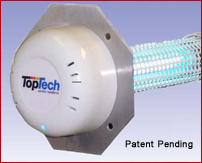 Air Knight
The Air Knight is designed to eliminate sick building syndrome risks by reducing mold bacteria and viruses. As well as odors, air pollutants, VOCs and smoke.
The Air Knight cells are easily mounted into air conditioning and heating systems air ducts where most sick building problems start.

Honeywell Air Treatment
Honeywell Air Treatment Systems produce UV-C energy, emitting short-wave ultraviolet light that's proven to be a highly-effective germicide. The technology is widely used in hospitals, pharmacies, and kitchens to kill airborne and surface microorganisms like mold and bacteria. Now homeowners can benefit from UV products, too. Call First Choice for your Honeywell UV systems and replacement bulbs.
Back to Top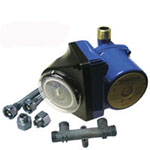 How Much Water is Wasted Waiting for It to Get Hot?
Take an average home with 125 feet of 1/2 inch pipe. 125 feet of 3/4" copper pipe holds 3.14 gallons of water. 10 draws per day wastes almost 31 gallons of water. Over a year, the use equals 11,461 gallons. 25.2 million homes waste 88,817,000,000 gallons of water annually.
Hot Water Recirculating System Provides hot water to your faucets 24 hours a day. Save up to 10,000 gallons of water per year. This unit is maintenance free.
Back to Top